Supporting hackers and builders in Zurich
Did you know that PWN was initially a project that came out of the hackathon that wasn't ever submitted by our co-founder Josef Je back in 2020? Josef was attending hackathons, but also organized a few. That's why we're keen to support hackers in the ecosystem, especially at Ethereum conferences such as EthereumZuri.ch.
The atmosphere at the conference & hackathon
First time in Zurich, the conference and hackathon took place at the University of Zurich from Friday April 14 until Sunday April 16. With 604 registered attendees, 104 speakers, 71 hackers who spent 46 hours hacking on 16 projects from all over the world who were competing in the following areas: Ethereum development, Virtual machines and blockchain execution, Zero-knowledge proofs, Data availability & security and Cryptography & academic research. The PWN team was ready to be part of the conference as one of 12 sponsors.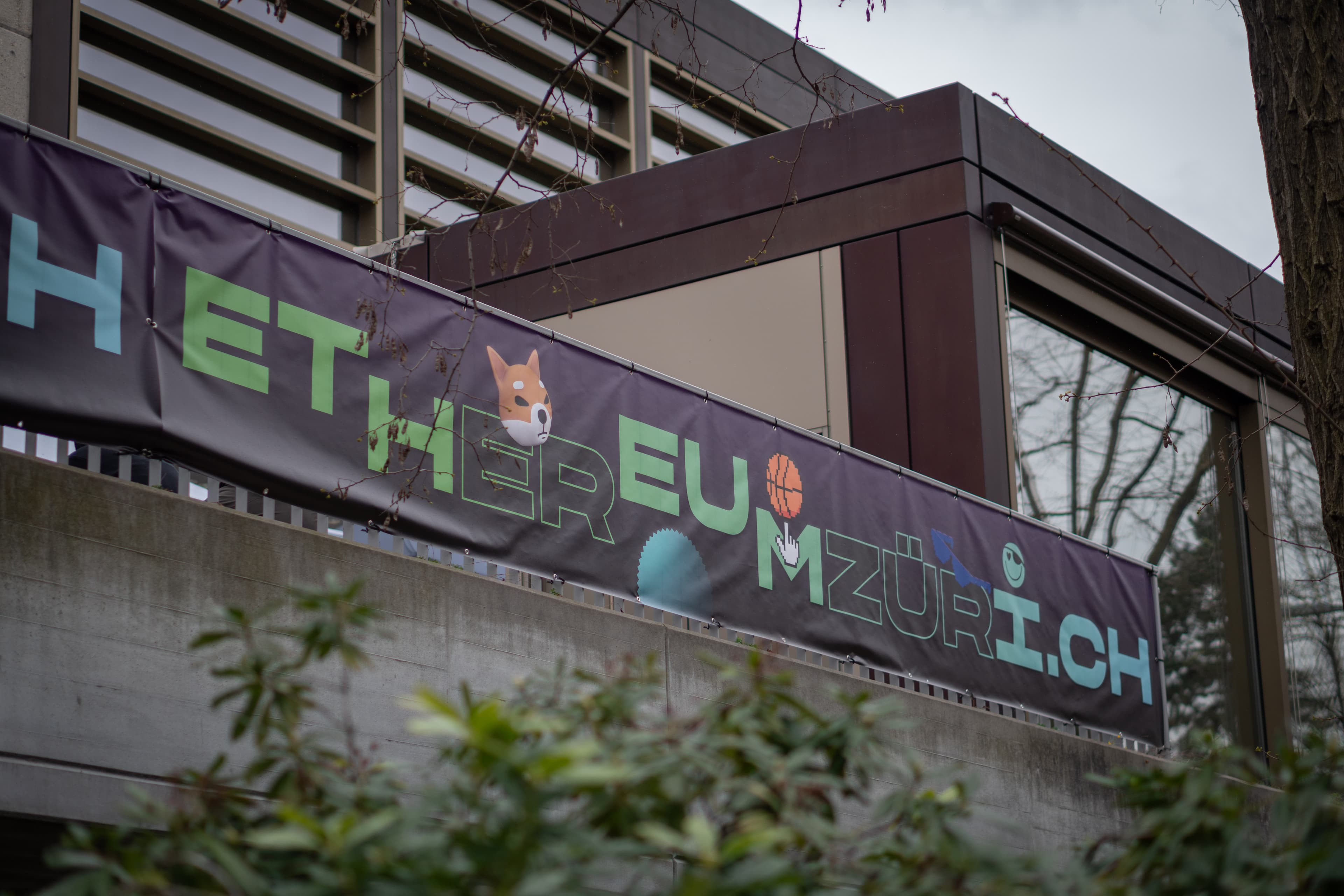 Vojta helped me out to set up our sponsor booth, and around 11 in the morning, curious attendees started to show up in front of us asking us: "So what is it PWN?" We kicked off this day with awesome interactions and networking with people interested (not only) in DeFi lending.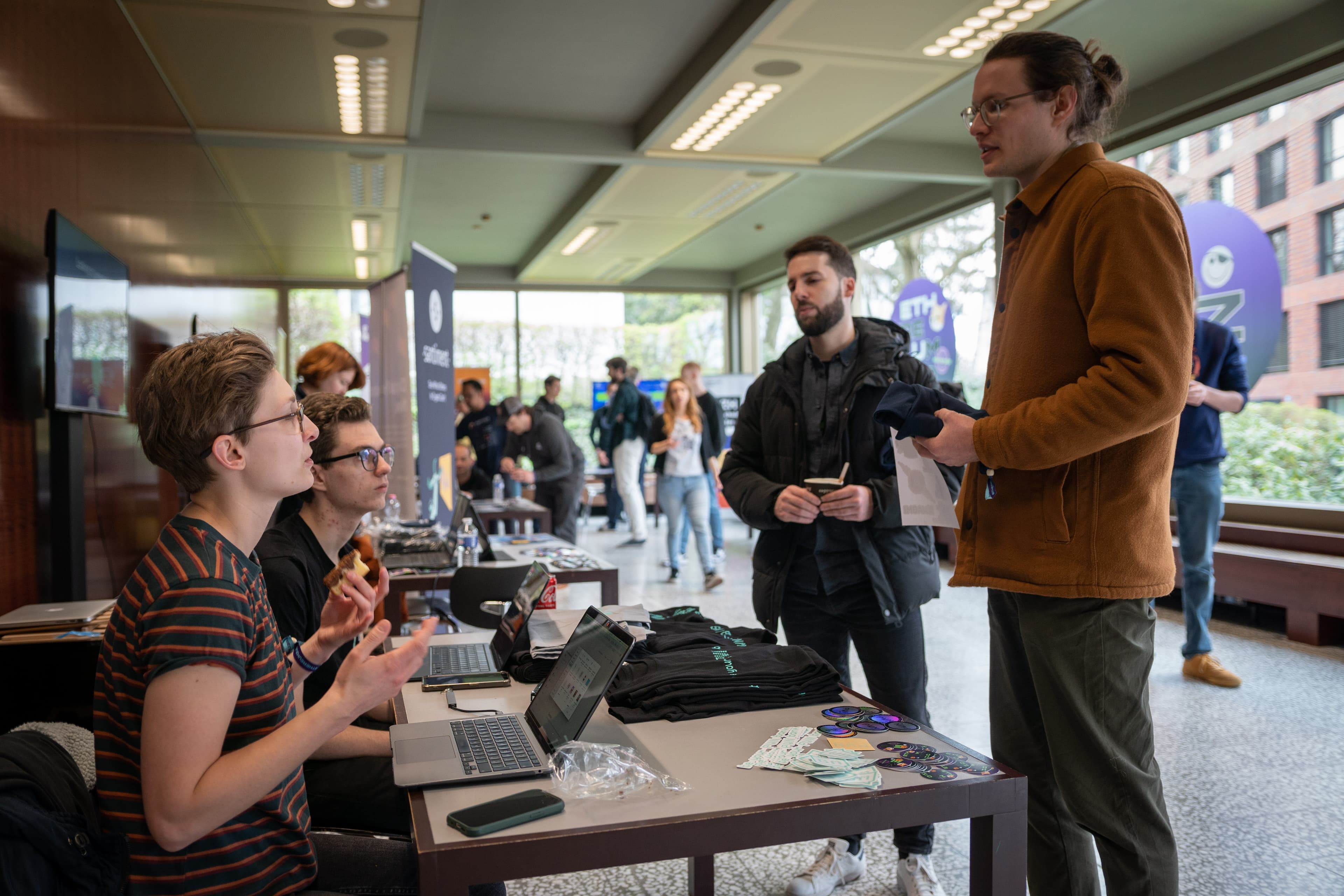 All three days were filled with interesting conversations with attendees and I really enjoyed explaining PWN to both experienced and potentially new DeFi users, but also learning about other projects.
Side events on Zurich.gm.events website
At PWN, we like to support the community and that's why we've built #GMevents website. Simple side events listing website that was initially built for EthPrague last year became popular among Ethereum events and this year, we've helped put together #GMevents website for Zurich, too.
We've also hosted a side event, the 'Wine not' meetup on Friday evening and Saturday afternoon. It looked exactly how it sounds. Wine and chill atmosphere combined with a quality DeFi chatOn the first evening, the wine connected a few more people who joined the PWN team in a short walk around the city. The second evening we attended one of the side events in the close-by beer bar where we joined the organizing team, talked about the conference, played a board game and after winning the game I was satisfied with the first day and was ready to go back to our accommodation 🙂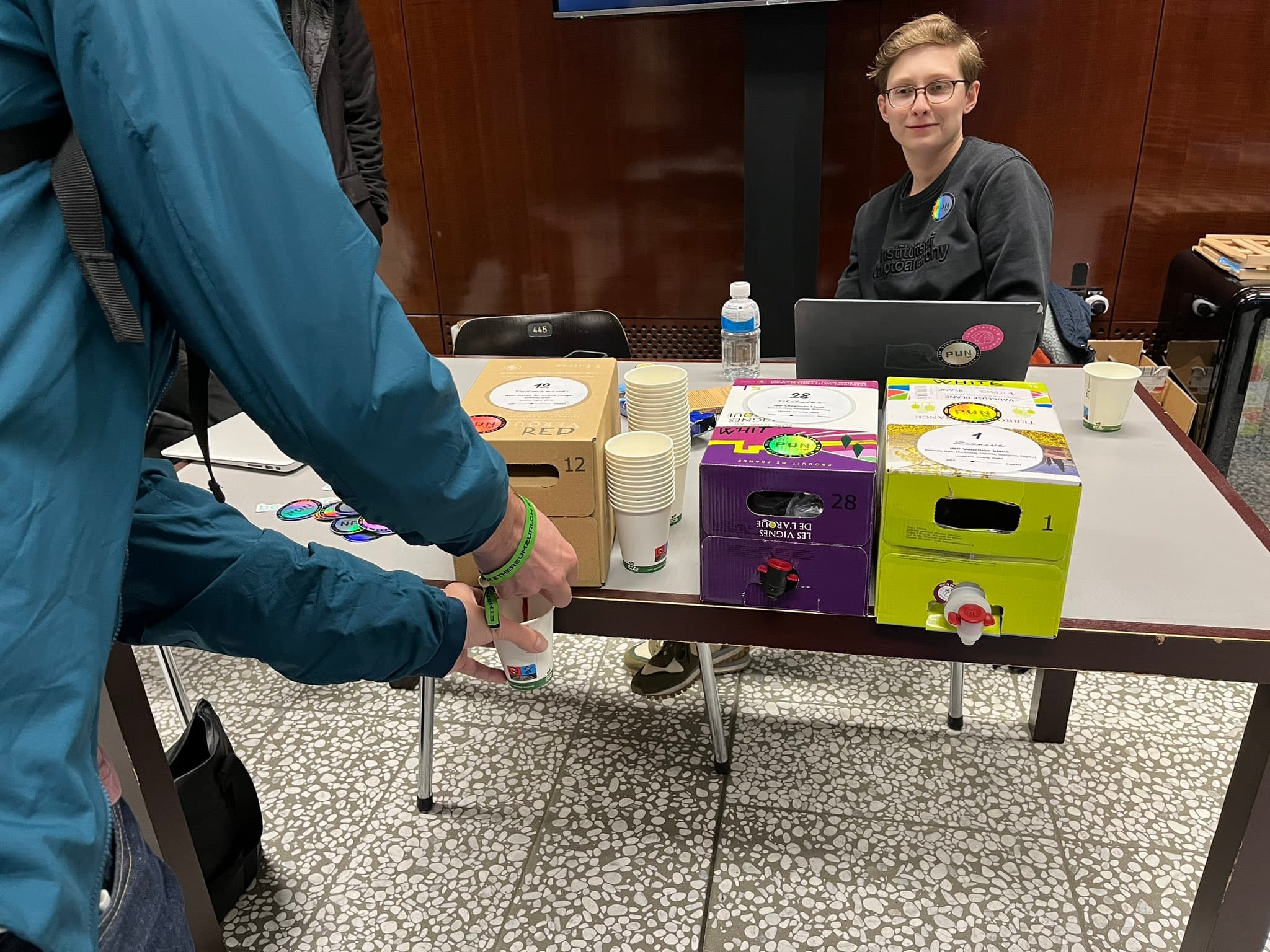 Winning teams of the hackathon, plus PWN's bounty
In the hackathon, 71 hackers submitted 16 projects together. With quadratic voting, there was distributed $3000 for the first 3 places, plus for the bounties $3750 and $2000 for the judge's favorite projects. The winners of the top three places were:
Swaps.es - Swaps.es is solving the security and trust issues when doing P2P digital assets swaps by eliminating the intermediaries. The problems Swaps.es solves is: counterparty risk, high barriers to entry, high fees.

Caffeine Consensus - Infrastructure for large enterprises and government organizations to use their existing Public Key Infrastructure with Account Abstraction for gasless transactions without additional software

OpenSauce - OpenSauce revolutionizes open-source funding by transforming Git Orgs/Repos into tokenized DAOs, making every git contribution a liquid asset for sustainable growth.
PWN is happy to award 1000 DAI in a bounty for the project Liquidation Station - A multi-agent application that democratizes DeFi derivatives by incentivizing collaboration and securing off-chain computation using Tendermint.
You can see the full announcement of the winners with a closing ceremony on this link.
The full list of projects can be found here.
What event(s) can you see PWN at next?
Definitely in Prague at EthPrague on June 9-11, or in Paris at EthCC6 on July 17-19 (blink-blink for those who were there last year - IYKYK - expect something also this year) but you can find our team members at other conferences, too. We'll announce more information soon, stay tuned and follow PWN's Twitter to see what PWN is up to next.
Hope to see you at one of the events,
Petra
PS: Would you like to join PWN? We're currently looking for a full-stack developer. For more information, visit this document with the description, and contact us at join@pwn.xyz if interested.
PS2: You can see all pictures from the conference on this link.
PWN is a hub for peer-to-peer lending backed by digital assets. Use your NFTs or any token as collateral and invest in fixed interest loans and generate attractive returns. PWN makes this possible with no liquidation risks. Check out the PWN platform today.
Want to get in touch with PWN? Reach out to us on Twitter or join the community on Discord.